About the club
Gronical Dizziness is the ultimate frisbee club of Groningen. Since 1985 we have provided people in Groningen the opportunity to play ultimate. We offer practices and opportunities to play ultimate on a national and international level. With teams at different levels everyone has the opportunity to play ultimate with us.
Ultimate frisbee is a spectacular team sport played in mixed teams without a referee. It is played on a field with endzones in which the disc has to be caught to score a point. Since you're not allowed to walk with the disc in hand the attacking team has to keep moving to get open and pass the disc around. The team on defense will try to intercept and block the disc making it an intense and high-speed sport.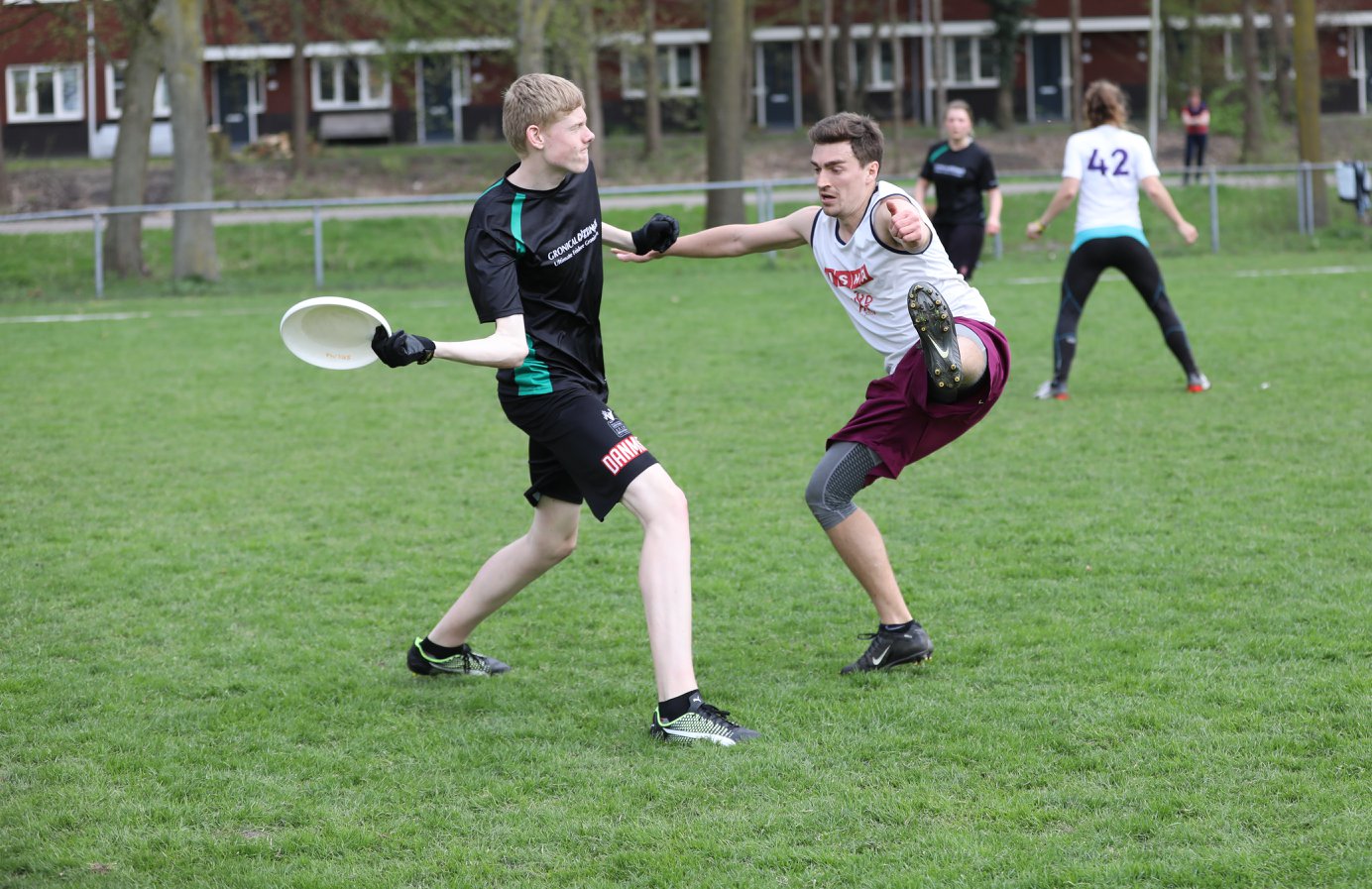 For people without any experience with ultimate we organize regular open practices open to anyone who is interested. We also offer a 5-week beginners course in September and May for people who want to get started with the sport. If you already have experience playing ultimate just come by at one of our practices!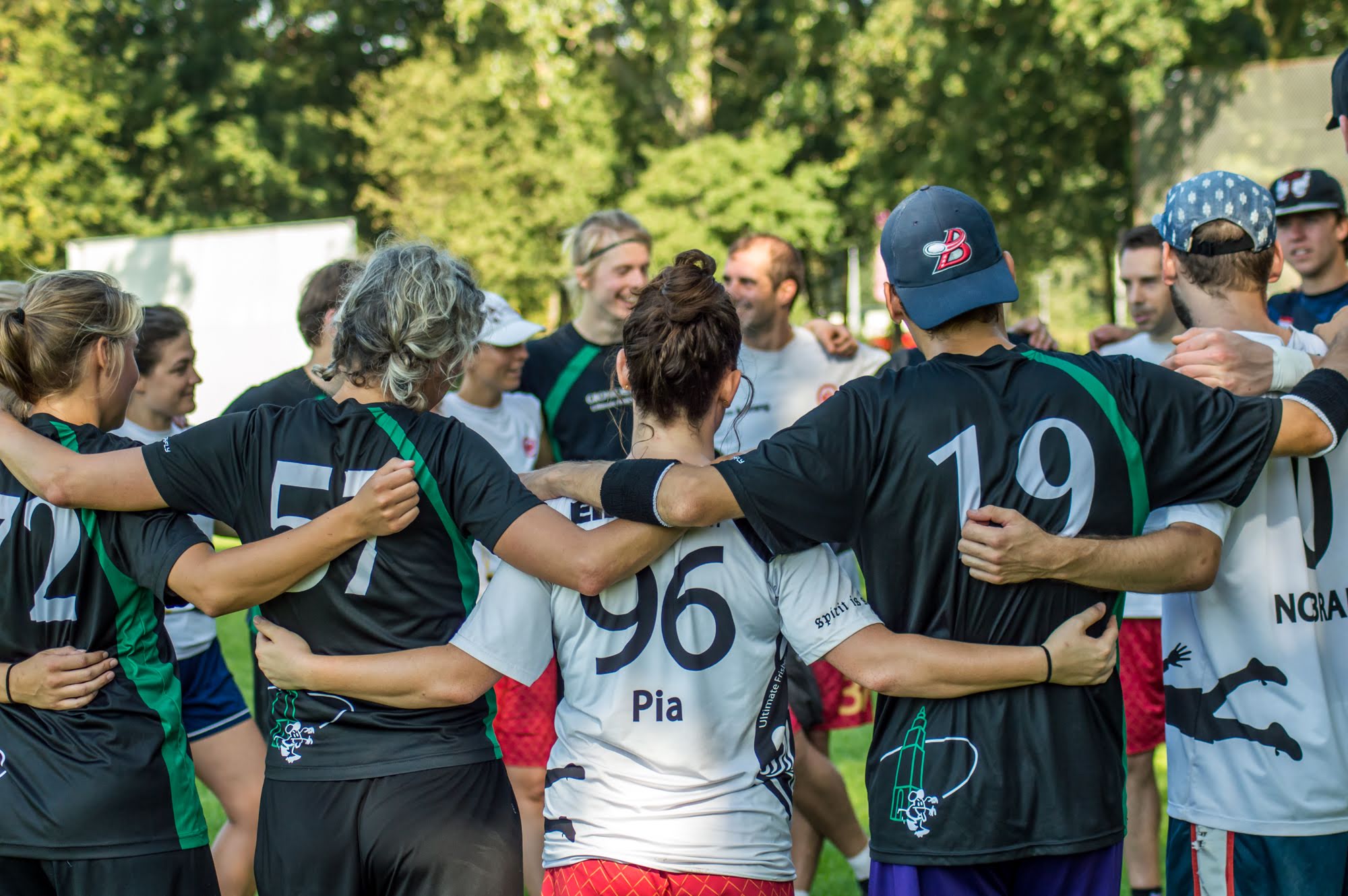 Lid worden of heb je een vraag?